Frequently Asked Questions & Common Chiropractic Misconceptions
Frequently Asked Questions & Misconceptions:
I have never been to a chiropractor before. What should I expect from an adjustment?
---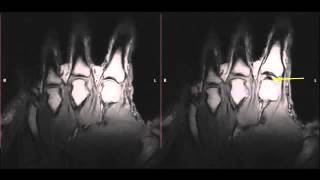 After Dr. Steven has performed a thorough assessment to ensure that an adjustment is safe and necessary, he will administer an adjustment to the appropriate area(s). You may hear a sound similar to a "pop," or a "crack," which is perfectly normal. These sounds are due to the rapid change in pressure within the joint, which leads to the formation of a cavity (6), as seen in the video above. Mild symptoms such as tenderness and tiredness are rare, but not uncommon (2). Like working out at the gym for the first time, your body will need time to adapt to the newly imposed changes. However, it can be said that the benefits of a chiropractic adjustment, which includes increased range of motion, relief of pain, and even increased strength (3, 4, 5), far outweigh the possible mild effects.
---
Do I have to get adjusted every visit?
---
It is not necessary to receive an adjustment on every visit, but it is highly recommended for most patients. Some conditions and injuries do not require adjustments. In such cases, Dr. Steven has many techniques he can utilize to treat a wide variety of conditions. Furthermore, if you are not yet comfortable receiving an adjustment, Dr. Steven is more than happy to accommodate your preference and provide treatment through these alternative methods.
---
I have pain in areas which do not include my neck and/or back; can Dr. Steven still help me?
---
Of course! Dr. Steven is able to assess and treat conditions and injuries other than those strictly relate to the spine. His background in and passion for sports medicine has allowed his knowledge to continuously grow beyond those common conditions one would typically expect to be treated by a chiropractor. Furthermore, if it is determined that your condition is beyond the skill set and scope of practice of Dr. Steven, he will direct you to the appropriate healthcare provider in order to receive the best care and treatment possible.
---
Is chiropractic care safe? I have heard mixed results about chiropractors and I am hesitant to give chiropractic treatment a try!
---
It is perfectly normal to feel intimidated if you have never been to a chiropractor before. Dr. Steven will explain what he is doing thoroughly and will ensure that you feel completely comfortable and safe before he performs any adjustment or therapy. That being said, chiropractic treatment has been proven to be very safe and it is very rare that any harm occurs during treatment (2), if at all. In fact, studies have found no excess risk of certain conditions associated with chiropractic care when compared to primary care providers (1).
---
Others have told me that once I visit a chiropractor I'll have to go for the rest of my life! Is this true?
---
Dr. Steven's primary goal for each and every patient is to get them out of pain and fully recovered as soon as possible (and in as few visits as possible)! He does not believe in administering mandatory and prolonged treatment or strict schedules, but rather, visits will be individualized and concise to manage the unique conditions of every patient. However, it is not uncommon for patients to seek care from their chiropractor throughout their life, as the aches and pains of day-to-day activities, unfortunately, are not isolated to a single occurrence. Dr. Steven has been visiting chiropractors since he was ten years-old and therefore understands the amazing benefits that chiropractic care can contribute to an active and meaningful life. He has no doubt that you too will appreciate your visits to the chiropractor, no matter how frequent!
---
---
1) Cassidy, J. D., Boyle, E., Côté, P., He, Y., Hogg-Johnson, S., Silver, F. L., & Bondy, S. J. (2008). Risk of Vertebrobasilar stroke and chiropractic care. Spine, 33(Supplement). doi:10.1097/brs.0b013e3181644600
​
2) Chaibi, A., Benth, J. Š, Tuchin, P. J., & Russell, M. B. (2017). Adverse events in a chiropractic spinal manipulative therapy single-blinded, placebo, randomized controlled trial for migraineurs. Musculoskeletal Science and Practice, 29, 66-71. doi:10.1016/j.msksp.2017.03.003
3) Christiansen, T. L., Niazi, I. K., Holt, K., Nedergaard, R. W., Duehr, J., Allen, K., . . . Haavik, H. (2018). The effects of a single session of spinal manipulation on strength and cortical drive in athletes. European Journal of Applied Physiology, 118(4), 737-749. doi:10.1007/s00421-018-3799-x
4) Haavik, H., Niazi, I., Jochumsen, M., Sherwin, D., Flavel, S., & Türker, K. (2016). Impact of spinal manipulation on cortical drive to upper and lower limb muscles. Brain Sciences, 7(12), 2. doi:10.3390/brainsci7010002
5) Haavik-Taylor, H., & Murphy, B. (2007). Cervical spine manipulation alters sensorimotor integration: A somatosensory evoked potential study. Clinical Neurophysiology, 118(2), 391-402. doi:10.1016/j.clinph.2006.09.014
6) Kawchuk, G. N., Fryer, J., Jaremko, J. L., Zeng, H., Rowe, L., & Thompson, R. (2015). Real-time visualization of joint cavitation. PLOS ONE, 10(4). doi:10.1371/journal.pone.0119470